Opening Hours
● Sen no Rikyu Chanoyu (Tea Ceremony) Museum, Yosano Akiko Museum, Tourist Information Space / 9:00-18:00
● Chanoyu (Tea Ceremony) Experience Rooms / 10:00-17:00
● Parking / 24 hours
Closed
● Sen no Rikyu Chanoyu (Tea Ceremony) Museum, Yosano Akiko Museum, Chanoyu (Tea Ceremony) Experience Rooms / 3rd Tuesday of the month (if 3rd Tuesday is a public holiday, open Tue. and closed the next day) and New Year holidays
● Tourist Information Space / New Year holidays
● Parking / Open 365 days a year
A new museum where you can experience Sakai through two of
its most famous figures, Sen no Rikyu and Yosano Akiko
Sakai has a history going back to ancient times, with numerous historical and cultural sites including the Mozu Kofun Tumuli Group including the Emperor Nintoku Mausoleum, venerable shrines and temples, historic buildings and places, and time-honored traditional industries. At Sakai Plaza of Rikyu and Akiko, you can get to know and experience both the Azuchi-Momoyama Period (1573-1603) Sakai of tea master Sen no Rikyu and the Meiji and Taisho Era (1868-1926) Sakai of poet Yosano Akiko. This is an ideal place to start your historical and cultural tour of Sakai.
Who was Sen no Rikyu?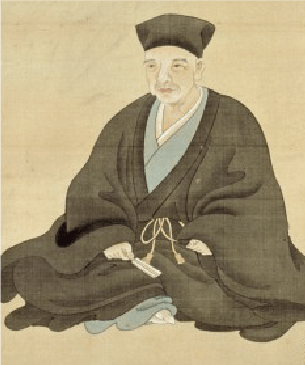 Sen no Rikyu (1522-1591) was the founder of the Sen-ke school of sado (Tea Ceremony) and is known as the originator of the wabi-sabi aesthetic (of accepting and celebrating imperfection and transience) in the tea ceremony. He was born into a Sakai merchant household and spent the majority of his life in the city. His birth name was Yoshiro and later, took on the Buddhist names Soeki and Hosensai, and then was given the high-ranking Buddhist name Rikyu-koji by Emperor Ogimachi. He studied the tea ceremony under the Sakai merchant prince Takeno Jōō, and served as a tea master under two warlords and unifiers of Japan, Oda Nobunaga and Toyotomi Hideyoshi. Under Hideyoshi in particular he was the supreme tea master, devoting himself to the arrangement of the great Kinchu and Kitano tea ceremony gatherings and gaining fame as Japan's greatest tea ceremony practitioner.
Who was Yosano Akiko?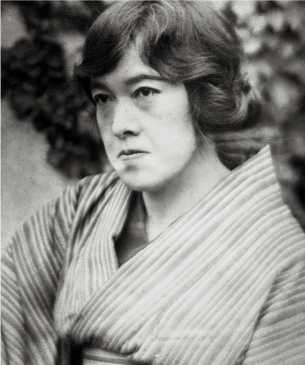 Yosano Akiko was born on December 7, 1878, the third daughter of a merchant family that ran a Japanese sweets business called Suruga-ya in what is today Kaino-cho, Sakai-ku, Sakai. She spent her formative years in Sakai, helping with the family business and also joining a literary society, then moved to Tokyo at the age of 22 and married her poetry teacher Yosano Tekkan (birth name: Hiroshi), going on to bear 12 children. Her most famous works include the poetry collection Midaregami (Tangled Hair) and the poem Kimi shinitamō koto nakare (Thou Shalt Not Die). While Akiko is famous as a poet, her other wide-ranging accomplishments include a translation of the thousand-year-old Genji Monogatari (The Tale of Genji) into modern Japanese, and critical works on social and educational issues. These critical works in particular convey universal messages that still resonate profoundly to this day. She died on May 29, 1942 at the age of 63. Every year on the anniversary of this day, a Buddhist memorial ceremony known as Hakuō-ki (lit. "white cherry blossom ceremony") is held in Sakai.